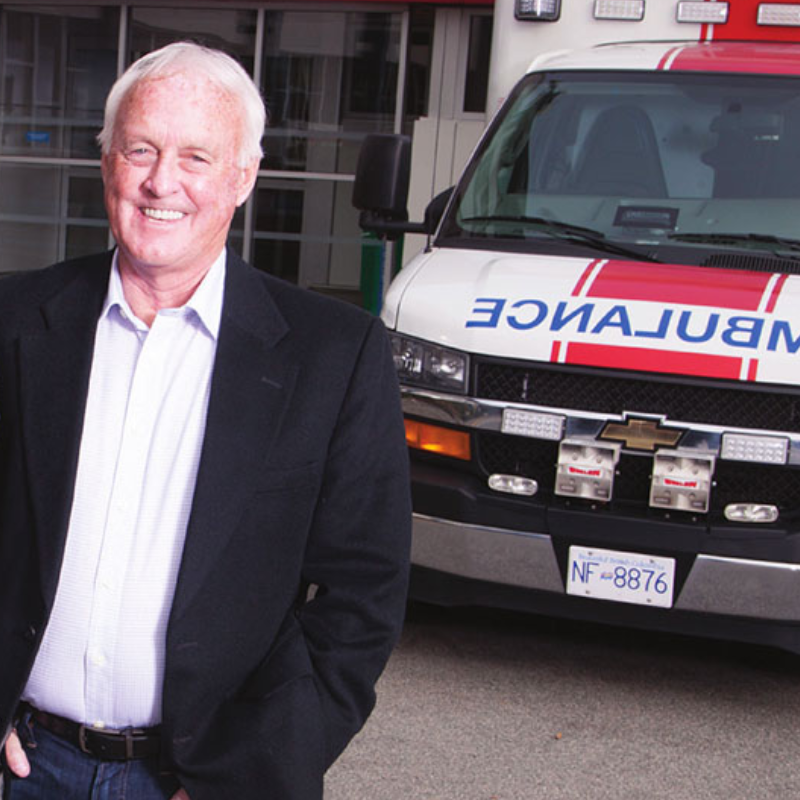 A Planned Gift For A Brighter Future
Growing up in Burnaby with parents who demonstrated great philanthropic interest helped lay the foundation for Pat Delesalle to understand the importance of giving back to the community from an early age.
Pat Delesalle, President, Delesalle Holdings Ltd., is well-known to Burnaby Hospital Foundation as an avid supporter and champion for the Foundation's mission to advance health care in the surrounding communities. He supports the Foundation personally, with his family, and through his business. In recognition of his philanthropic spirit, he was awarded the Foundation's Keith and Betty Beedie Leadership in Philanthropy Award in 2016
Delesalle's role as the Fundraising Cabinet Vice-Chair and past role on the Foundation's Board of Trustees has given him an inside look at all of the work that is done behind the scenes to keep Burnaby Hospital equipped in every way to advance the health of all generations. After many years of supporting his community hospital, he has graciously arranged to contribute a gift in a way unlike he has given in the past – through a planned gift.
Most commonly, planned gifts take the form of a bequest (a gift in a will), gifts of life insurance, or gifts of retirement funds (RRSPs and RRIFs). Planned gifts are a wonderful way to celebrate your lifetime and ensure that people in your community today, along with generations to follow, will benefit from quality health care.
"The whole community should do something in, or after their lifetime to give back to something that is meaningful to them or their families – Burnaby Hospital is what is close to my heart," Delesalle says. Each of Delesalle's 5 children were born at Burnaby Hospital, and he himself has been a patient a number of times over the years.
Having supported the hospital since the early 1990's he has seen many changes over the years but one thing remains the same – the level of high quality care, close to home. "I have always felt that I have received top notch care from the great doctors and nurses at Burnaby Hospital."
Delesalle encourages the community to learn more about Legacy Giving and the impact it has on countless people's lives. "From the patients who take their first breath in the hospital, to those who take their last, a legacy gift will impact countless families who receive care at Burnaby Hospital now and throughout the future," says Delesalle.
To learn more about how you can make an impact through a Legacy Gift, please contact us at 604-431-2881.