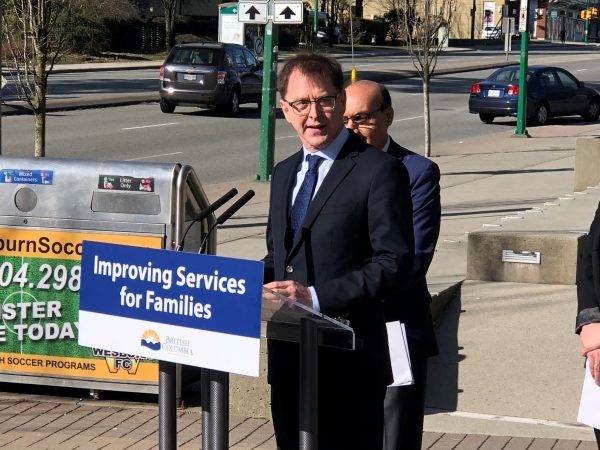 Health Minister Adrian Dix announces new Burnaby Urgent and Primary Care Centre
Burnaby will be launching three primary care networks (PCN) in the communities of Brentwood/Hastings, Edmonds, and Metrotown this spring 2019 as a strategy to increase patient access to team-based primary care services in the community. As part of the broader PCN strategy, a new Burnaby Urgent and Primary Care Centre (UPCC) will be opening May 2019 and will be located in the Edmonds PCN. The centre will offer extended hours in the evening and weekends and increase access to specialized, team-based care for a range of primary care needs.
In a phased approach, the centre will also host an incubator clinic. Incubator clinics will provide a supportive environment for new family physicians, and will deliver comprehensive team-based care primary care services. For patients who require follow up, and do not have a family physician, staff within the UPCC will connect the patient with available primary care providers in the community.
The Burnaby UPCC is a partnership between Fraser Health, the Ministry of Health, the Burnaby Division of Family Practice, PrimeCare Medical Centre & Clinic, and is supported by the Doctors of BC.