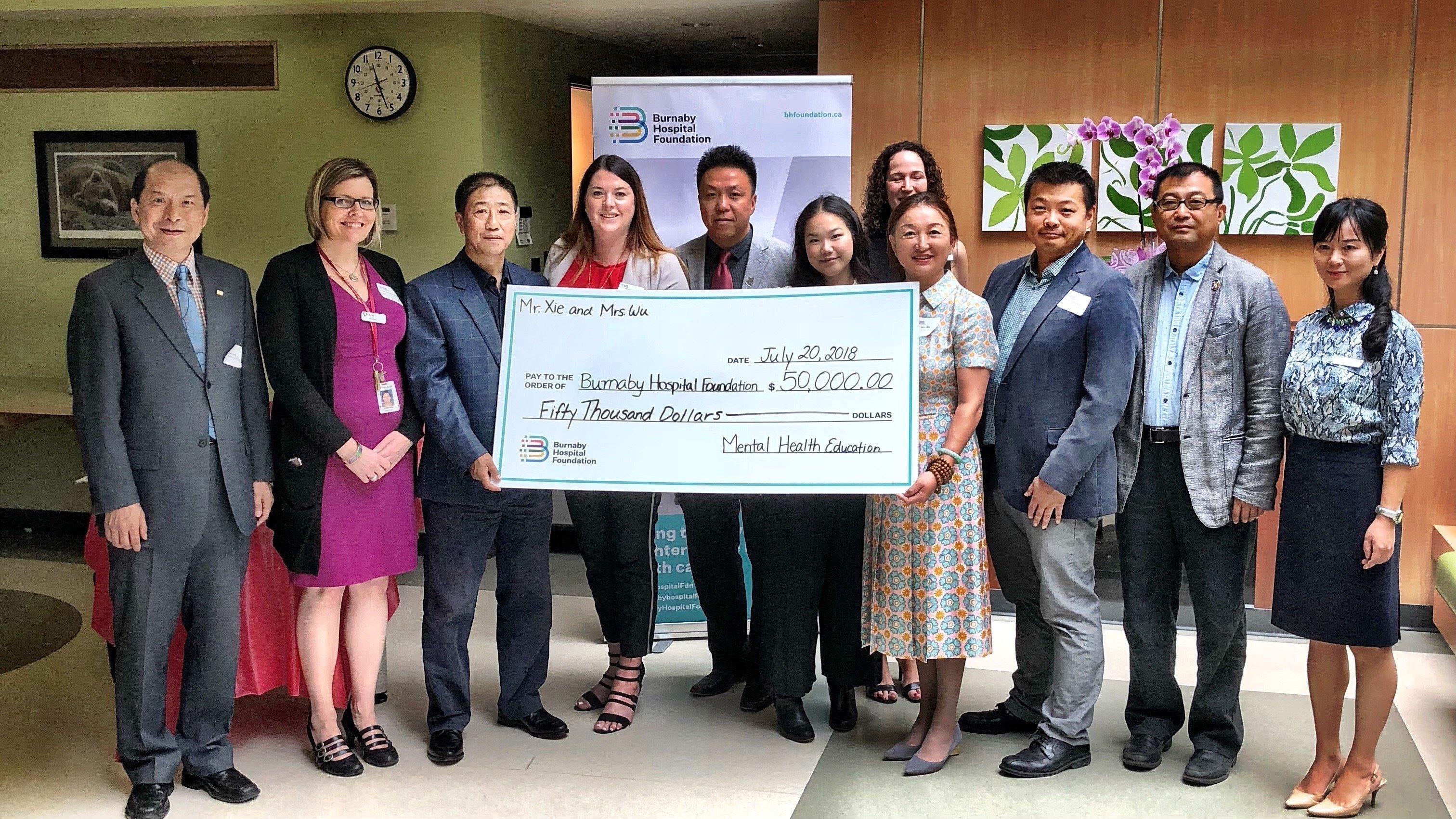 $50,000 gift for mental health education
On July 20, 2018, Burnaby Hospital Foundation received a private donation of $50,000 from Mr. Xie and Mrs. Wu, to go toward mental health education.
Never before has the Foundation received a gift of this size, designated specifically to mental health, from members of the Chinese community. The gift was secured with the assistance of the Chinese Ambassador Society (CAS), which deserves a tonne of credit not only for facilitating this gift, but for so many of our initiatives and contributions this year.
This donation is very significant for Burnaby Hospital and the Burnaby community as a whole, as we find ourselves on the frontline of a growing crisis. Burnaby Hospital's emergency department is already one of the busiest in the province, and treats 3,400 patients each year suffering from mental health and/or substance use issues.